CUSTOM ONSITE TRAINING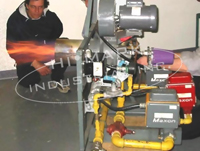 Human error has long been known to be the leading cause of industrial and combustion-related accidents. Most industrial sites have personnel that are not adequately trained in the safe start-up/shutdown of combustion equipment, daily operations, or proper testing and maintenance
Any person that services, maintains, repairs or operates a fuel fired appliance should be properly trained by a qualified person and in many cases certified to perform that work.
We deliver several certification and non certification Combustion training classes.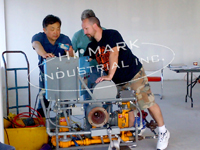 Whether you need your staff to become certified or simply want to improve their proficiency in any area, such as troubleshooting, equipment efficiency or preventative maintenance, Hi Mark Industrial will design a customized training program specifically for your staff and your equipment.