WHO WE ARE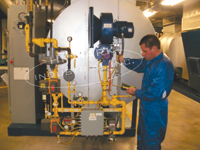 Hi Mark Industrial Inc. is a nationally accredited training provider and registered contractor. Each of our trainers, technicians and engineers has a minimum of 20 years field experience. Our staff has been selected from the very best combustion people in North America. We are experts on all process and industrial combustion appliances, all fuel types and have serviced and trained hundreds of companies in several countries around the world. We are committed to making your plant safe, decreasing your downtime and saving you money in all areas related to your combustion process equipment.
In the current economy, it is essential that we maximize our resources. Hi Mark Industrial offers Training, Inspection and Service/Engineering options to keep your industrial and process combustion operations lean by: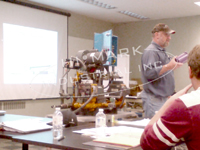 Reducing nuisance shut downs
Saving money on fuel costs
Eliminating your reliance on contractors
Ensuring your equipment is running safely, efficiently and is code compliant
Keeping your emissions at the lowest level possible
Extending the lifespan of your equipment
Maximizing maintenance staff efficiency
Keeping your staff safe!!!
10 THINGS YOU NEED TO KNOW ABOUT YOUR COMBUSTION EQUIPMENT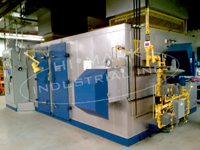 The national code requires combustion equipment be inspected regularly
Any problem that stops your production can be identified within 15 minutes
You can greatly reduce or eliminate your need for contractors
Lack of knowledge (human error) causes most explosions, fires and incidents with combustion equipment
CO2 and NOx emissions can easily be reduced to a minimum
You may be wasting money on fuel and electricity costs
Avoid unnecessary downtime
You may be currently shortening the lifespan of your equipment
Anyone using or working on your equipment may require certification depending on your location
You can be held personally liable for unsafe equipment that causes an accident